Delanda est Cathargo (in English "Carthage must be destroyed") are words that come down to us from ancient history. They were spoken by the famed Roman soldier, statesman and orator Cato the Elder, and have never been more relevant than now, today.
The Rome of our time is Washington, Russia is Carthage, and today's Cato the Elder is US Senator John McCain, whose quest for conflict with Russia is unbounded. Indeed, for Mr McCain the belief that Russia must be destroyed has been elevated to the status of a self evident and received truth.

asilovski




Posts

: 21863


2014-04-17




A political coup against Trump is underway 
By now most people are aware, or at least should be, of Washington long and ignoble history when it comes to fomenting, planning, supporting, and funding political and military coups around the world – in Central and Latin America, the Middle East, Africa, and elsewhere the CIA and other US agencies have brought down countless leaders and governments that have refused to toe the line when it comes to serving US interests.
In unprecedented fashion, what we have in this instance are those same deep state actors, working in conjunction with the US liberal establishment, currently engaged in a coup designed to destroy the Trump presidency – if not before it begins then certainly soon after, with the prospect of impeachment proceedings against him already being mooted in Washington circles.

asilovski




Posts

: 21863


2014-04-17




Dobro čovjek nije nomalan a u situaciji koja se slaže ostat će na ledu...lud i propao.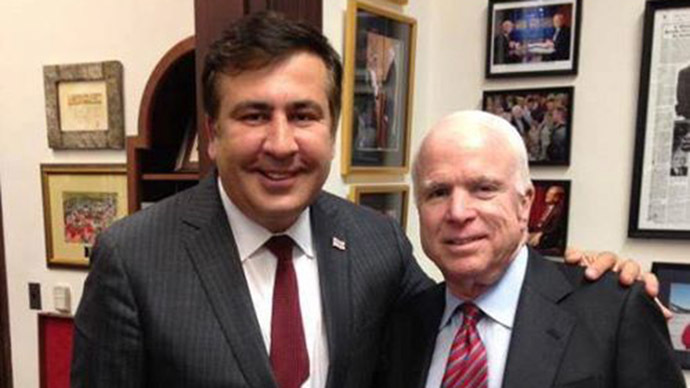 epikur37




Posts

: 16593


2015-08-06




http://prospect.org/article/impeaching-trump
Trump is far more of a menace than Nixon. Trump will commit impeachable offenses. There is no way to contain him other than removing him from office, before the damage to our democracy is irrevocable. The process of building the impeachment case needs to begin now.

asilovski




Posts

: 21863


2014-04-17




---
Permissions in this forum:
You
cannot
reply to topics in this forum